Building Certifiers Sheldon
Our mission is to cut through the Red tape and simplify your building approval process.
Building Certifiers Brisbane
Our mission is to cut through the Red tape and simplify your building approval process.
A1 Certifier delivers exceptional levels of customer service
Our mission is to cut through the Red tape and simplify your building approval process.

A1 Certifier is a capable and dedicated multi-disciplinary consultancy with the correct solution-based approach in meeting and exceeding our Client's expectations.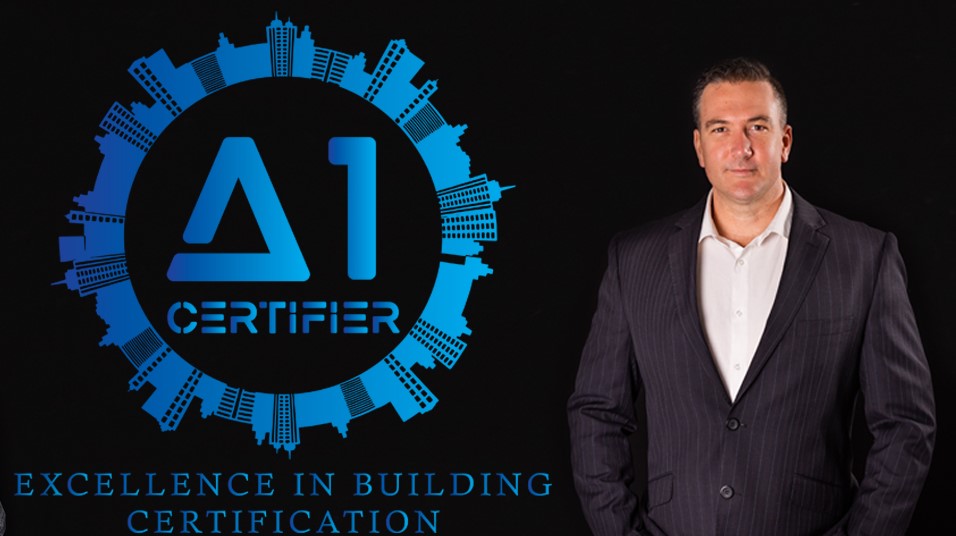 Our Sheldon Building Certification Services
Residential Development
Our residential building certification
gets you the necessary permits so your residential building project can begin on time and remain compliant with all regulatory agencies.
Commercial Development
Whether building a residential development, a commercial building, or an addition to an existing property, a building permit and certification is required to ensure safety and compliance with relevant building codes in your area.
Commercial Fit outs
A building certifier is required to inspect commercial fitouts during design, during construction, and after completion to ensure that the work complies with the original plans and the required Queensland building codes.
Swimming Pool Approvals
There are numerous regulations to follow
when building a pool in Queensland. We understand that this can be overwhelming, but our private certifier can help..
Town Planning Submissions
It can also be stressful and risky if you encounter complications during your development planning. Searching for council planning contacts and firms to determine if you can get approval.
Building Certifier
If you are doing construction work of any kind or altering or repairing structural building work, the law requires you to obtain the necessary building certifications and approvals from a licensed and registered private building certifier.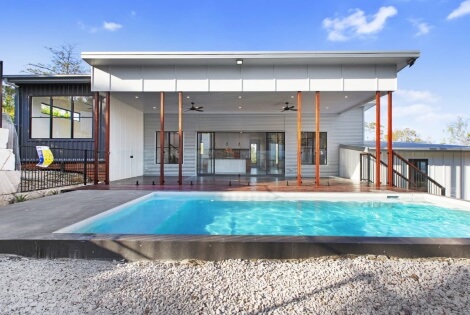 We Help Cut Through The Red Tape When It Comes To Councils And Planning Permits in Sheldon
If you need a building permit for residential buildings, we are the people to contact. We'll walk you through the steps to have your building permit issued as soon as possible so you can begin with your project.

During the design of the building, the permitting process and the construction phase, we can provide you with comprehensive advice to ensure that the building you design and construct meets all BCA and other regulatory requirements so that it is ready for occupancy and use upon completion.
Need Assistance With Your Next
Sheldon Building Project?
We help make the process easier when you are undertaking any construction or building work

What is a building certification?
In Queensland, it is a legal requirement to assess buildings and structures against the Building Assessment Regulations.
These provisions include:
Obtaining a building certification from a private certifier confirms that your building is compliant with local and state regulations. This also applies to future developments or subdivisions.

A1 Certifiers, the professional private building certifier Qld, offers the highest level of service. Our experienced construction industry professionals can certify your project through all construction phases to ensure a smooth process.
Manoj Hingorani
14/06/2023
Friendly, prompt service. Quality guidance.
Bradley Ashcroft
12/05/2023
'Ashcroft Architects' has engaged 'A1 Certifier' over the last 5 years to provide advice and ultimately to grant building approvals for the majority of our residential (new and renovation/extensions), multi-residential, commercial and industrial projects. A1 Certifier's expertise and exceptional service make them an invaluable partner in navigating the often complex and time-consuming building approval process. The team at A1 Certifier possesses a deep understanding of local regulations and NCC requirements, ensuring that the projects meet all necessary standards. Their professionalism and attention to detail inspire confidence, while their efficient approach saves our office valuable time and resources. A1 Certifier's prompt communication and clear advice throughout the design and construction documentation process makes working with them a stress-free experience. 'Ashcroft Architects' relies on 'A1 Certifier' to collaborate with our office and to work with us within the expected timeframes and consequently together we streamline the approval process for our clients. Bradley Ashcroft – Director – Ashcroft Architects.
We certainly can recommend A1 Certifier. All the staff have been very helpful, they communicate well, know their service and are quick to act. Michael is very professional and easy to approach. We would recommend them to anyone in Brisbane looking for a smooth certification process.
Glad I used the building certifiers at A1! Michael was really knowledgeable and saved us a heap of time with getting the approvals sorted out. Thank you to the team at A1 Certifiers.
Fantastic Customer Care from Jo. Communication Exceptional. Knowledge, Assistance and Advice First Class. Highly recommended.
A1 certifier has helped my carport certification installed in 2013 recently. A1 take the initiation to connect the council and resolve the issue within few hrs. You can not ask for more like A1 in such professional, efficient and stress free results. Like their brand it is A1 service.
I very recently used the services of A1 Certifier to help me navigate the [at times] difficult world of local government approvals. Michael and his team were excellent to deal with, very knowledgeable - providing guidance at every step and got the desired result without issue. I absolutely recommend the service that Michael and his team provide and will utilize their service again.
Andrew Woodward
28/10/2022
Michael and Stefani from A1 Certifiers have been extremely helpful in navigating the pathway to an approved development. Wouldn't hesitate in recommending to all.
We can also assist with the following:
Weather in Sheldon, QLD
Scattered Clouds
About Sheldon, QLD
Sheldon is a rural residential locality in the City of Redland, Queensland, Australia. In the 2016 census, Sheldon had a population of 1,704 people. == Geography == Sheldon is 23 kilometres (14 mi) south-east of the Brisbane CBD. The suburb is sparsely populated, consisting of mostly bushland, including some residential properties on acreage. The presence of multiple protected areas is notable, preserving the region's natural eucalyptus forests, and protecting endangered species such as the koala.Tingalpa Creek flows through the western edge of the suburb, forming a border between the City of Brisbane. Since Tingalpa Creek's headwaters are located in the Sheldon region, the suburb is a catchment area for the entire Leslie Harrison Dam, which provides drinking water to much of the Redlands.The region is also home to a significant koala population. As a result, the suburb retains much of its natural bushland, extending north from the Venman Bushland National Park in Mount Cotton. Nature areas of Sheldon include: Brisbane Koala Bushlands Emu Street Bushland Reserve Ford Road Conservation Area Summit Street Reserve == History == Previously a largely uninhabited rural area, the suburb of Sheldon was officially named in 1980. It combined the southern and northern portions of neighbouring suburbs Capalaba and Mount Cotton, respectively. The Sheldon name likely originated from the village of the same name in Devon, United Kingdom, which itself came from an Old English word meaning "steep-sided hill and wooden valley".Sheldon College opened on 1997 near the roundabout at which Sheldon, Capalaba, Alexandra Hills, and Thornlands meet at a quadripoint. == Demographics == In the 2011 census, the population of Sheldon was 1,690, of which 49.5% were female and 50.5% were male.
Things To Do in Sheldon, QLD
Bus Stops in Sheldon, QLD to A1 Certifiers
Bus Stop in Redland Bay Rd near Parkwood Dr Sheldon, QLD to A1 Certifiers
Bus Stop in Avalon Rd near Summit St Sheldon, QLD to A1 Certifiers
Bus Stop in Boundary Rd at Taylor Rd Sheldon, QLD to A1 Certifiers
Bus Stop in Emu St near Avalon Rd Sheldon, QLD to A1 Certifiers
Bus Stop in Mount Cotton Rd at Henderson Road Sheldon, QLD to A1 Certifiers
Bus Stop in Lyndon Rd near Kurrajong St Sheldon, QLD to A1 Certifiers
Bus Stop in Mount Cotton Road near Broadwater Rd Sheldon, QLD to A1 Certifiers
Bus Stop in Lyndon Rd near Firtree St Sheldon, QLD to A1 Certifiers
Bus Stop in Lyndon Rd near Duncan Rd Sheldon, QLD to A1 Certifiers
Bus Stop in Mount Cotton Rd at Henderson Road Sheldon, QLD to A1 Certifiers
Bus Stop in Mount Cotton Road near Broadwater Rd Sheldon, QLD to A1 Certifiers
Bus Stop in Lyndon Rd near Mahogany St Sheldon, QLD to A1 Certifiers
Driving Directions in Sheldon, QLD to A1 Certifiers
Driving Directions from KP Building Approvals to A1 Certifier Brisbane
Driving Directions from The Certifier to A1 Certifier Brisbane
Driving Directions from Catchpole Building Services to A1 Certifier Brisbane
Driving Directions from BSP Building Certifiers Brisbane to A1 Certifier Brisbane
Driving Directions from Buildcert Building Approvals Brisbane Building Certifiers to A1 Certifier Brisbane
Driving Directions from Building Certification Consultants to A1 Certifier Brisbane
Driving Directions from Building Approval South East to A1 Certifier Brisbane
Driving Directions from Professional Certification Group to A1 Certifier Brisbane
Driving Directions from Fluid Building Approvals Moreton Bay Building Certifiers to A1 Certifier Brisbane
Driving Directions from Building Certifiers Australia to A1 Certifier Brisbane
Driving Directions from South East Building Approvals to A1 Certifier Brisbane
Driving Directions from Dix Gardner Building Certifiers Brisbane to A1 Certifier Brisbane
Reviews for A1 Certifiers Sheldon, QLD